Grupo Assik
Grupo Assik is Michael Chekhov Brasil's investigation and production project, where we explore and develop practical applications of Michael Chekhov's artistic approach, not only in the work of the actor, but that of the director and its entire production process. Michael Chekhov spoke of a "theatre of the future", a theatre which would come to offer a resistance to the effects of the growing materialism in the arts, something we feel strongly to this day. He defended the idea of a spiritual theatre, although not in a mystical or religious sense, but rather "in the sense of concrete investigation of the spirit of the human being, but the investigation must be done by artists and actors, but not by scientists."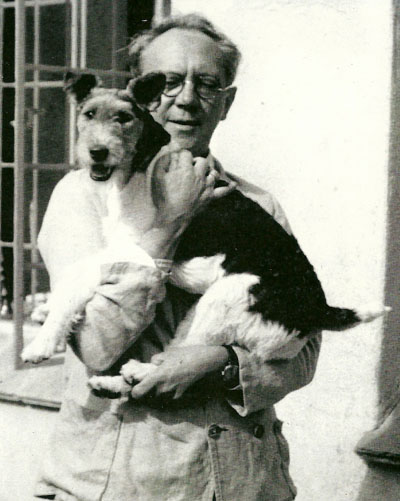 The name Grupo Assik is an homage to the dog which accompanied Michael Chekhov in the 1930's, first at Dartington Hall, England, and later in Ridgefield, Connecticut, USA. Chekhov would observe Assik in his everyday activities and admire the fact that he'd never tire, never become discouraged, always concentrated, excited, confident and full of energy, right until he achieved his objective. Chekhov taught this attitude to his students as being that of a true artist.
In January Grupo Assik 2015 premièred its production of "'Night, Mother" by Marsha Norman, with Thaís Loureiro and Beth Zalcman in the cast and directed by Hugo Moss. In 2016/7 the production returned with runs in Rio and on tour with Fabianna de Souza Mello in the role of Thelma.
July 2019 saw the premère of Grupo Assik's second production, GIZ-9, written and performed by Carine Climeck and directed by Thaís Loureiro.